https://www.chinadaily.com.cn/a/202209/15/WS6322d7eba310fd2b29e77d89.html
By HU DONGMEI in Yinchuan and ZHAO RUIXUE | chinadaily.com.cn |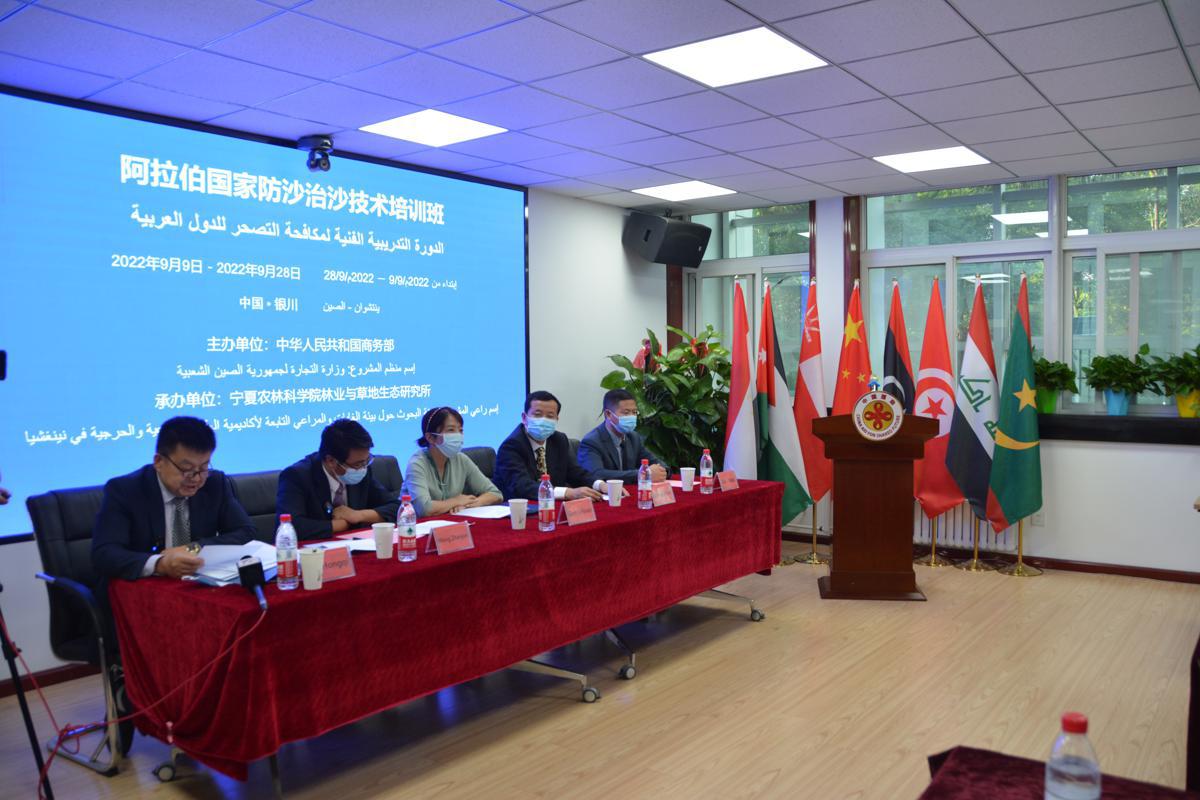 Attendees watched videos about how people in Baijitan, Ningxia, deal with sand and transform the desert into an oasis. They also watched a video about local people exploring ways to controlled sand to build a section of railway.
To date, the institute has held 12 training courses like this one, with more than 300 people from Arab countries attending. It is the second time through the course for Alkhashmi Muftah, an official from the agricultural department of Libya.
Muftah hopes to learn practical methods to prevent desertification and will apply what he learns to the situation in his own country.
Located in the northwestern part of China, Ningxia has explored several methods to prevent desertification that have proved useful. Its technologies, schemes and models on desertification prevention have been recognized around the world.